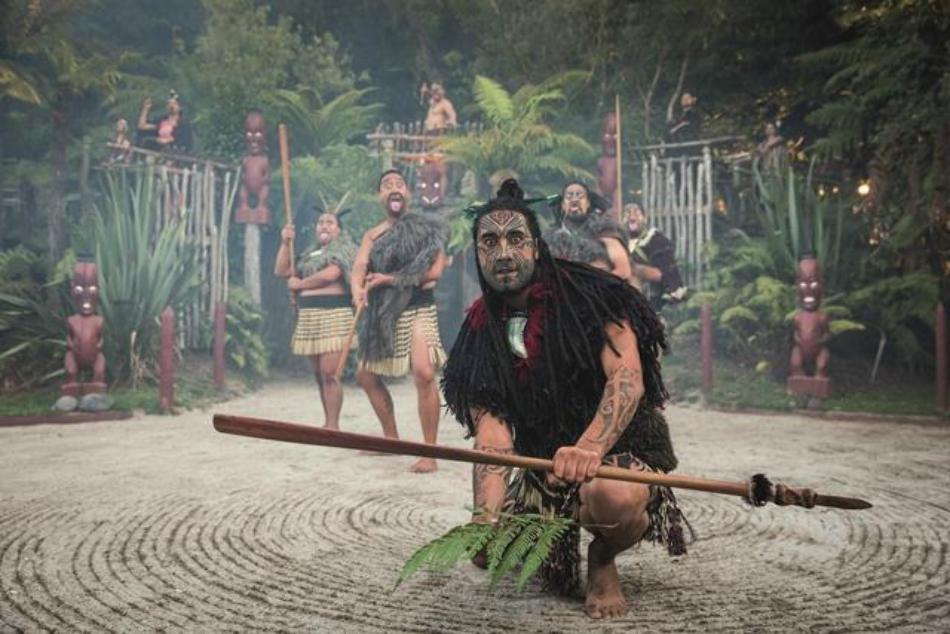 Two keen brothers, the sale of a Harley Davidson motorcycle and the purchase of a 16-seater mini bus was where the concept for Tamaki Maori Village began. In 1989, Mike Tamaki had an idea – a whole new encounter with Maori culture, set in an ancient forest 15 minutes out of Rotorua. The trouble was, Mike needed money to get it started, and the bank managers weren't quite as enthusiastic. In fact, all of the major lenders declined him – but Mike was still doggedly determined. Out of the blue came the answer, and it lay with Mike's brother, Doug, and his pride and joy; a Harley Davidson motorcycle.
It took a while, but Mike convinced Doug that this idea was a good one, and he sold the Harley. The brothers then found themselves on the way back from Auckland in a 16-seater Japanese minibus, and all the way home they nutted out the plan. History was in motion, and they worked to create – from scratch! – an authentic, pre-European Maori village. Many said they wouldn't pull it off; but with a stoic entrepreneurial spirit, they embarked on a revolutionary approach to sharing Maori culture with the world.
Tamaki Maori Village was born.