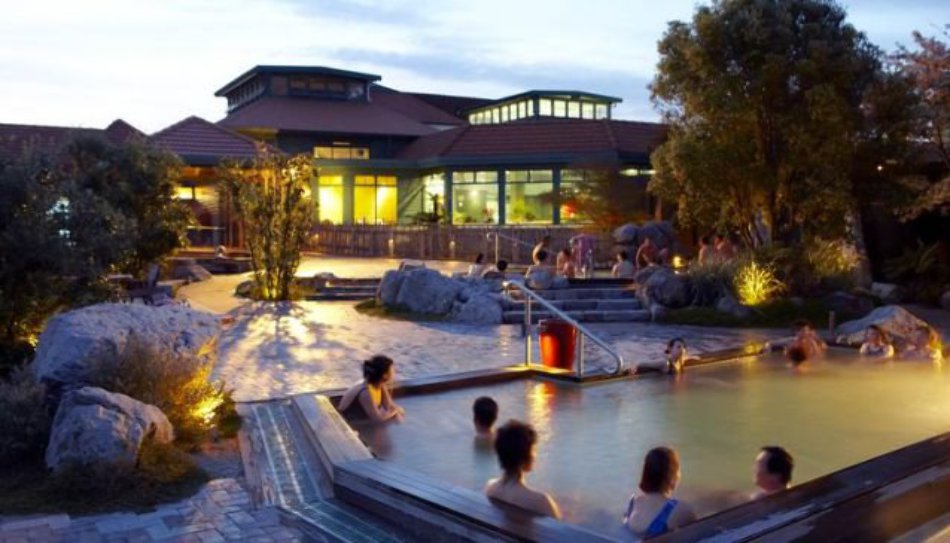 Polynesian Spa is New Zealand's leading internationally acclaimed spa. Enjoy this unique lakefront thermal spa experience - offering a wonderful fusion of relaxing hot mineral spring bathing, spa therapies and picturesque views of Lake Rotorua.
Discover why Polynesian Spa was voted a World Top Ten Spa in 2004-2007, 2009 & 2011 by the prestigious Conde Nast Traveller magazine. With 28 thermal pools, simply select one of four bathing areas - Deluxe Lake Spa, Adult Pools (with historic Priest Spa), Private Pools, or Family Spa. Indulge in an enticing array of sumptuous spa therapies at the Lake Spa Retreat (appointments essential).

Open daily from 8am to 11pm, Polynesian Spa is conveniently located in central Rotorua, and features a Polynesian Spa Store and Café.