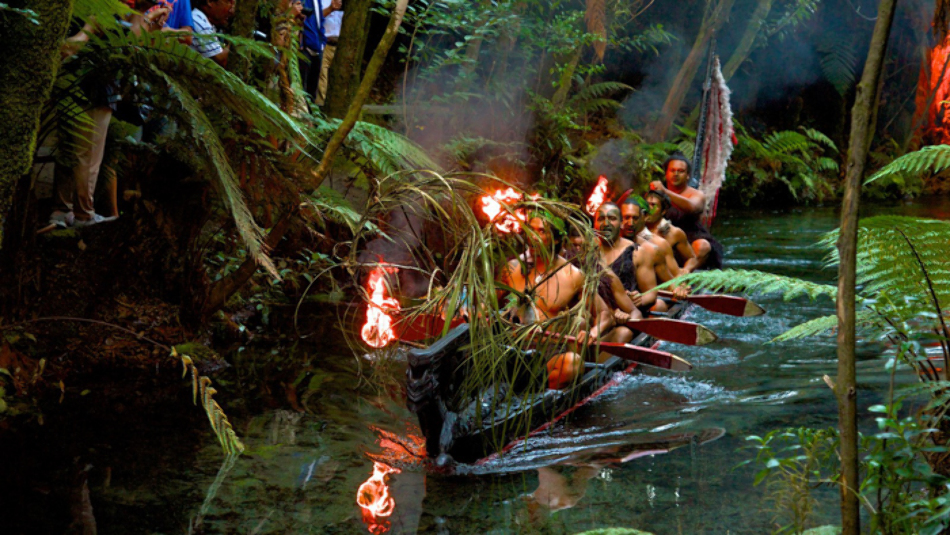 Mitai Maori Village is an indigenous cultural experience incorporating a traditional hangi meal, cultural performance, warrior canoe and sacred freshwater spring. Nau Mai, Haere Mai - welcome!

An evening at Mitai will give you an authentic introduction to Maori culture leaving you amazed and in awe. Enter the world of Mitai. Be enthralled by the natural bush setting, see warriors in traditional dress paddle an ancient warrior canoe (waka) down the Wai-o-whiro stream, and don't miss your only opportunity in the Rotorua area to see glow worms in their natural habitat.
Marvel at the crystal clear water full of eels and trout, flowing directly from the earth at the sacred Fairy Spring. See your traditionally cooked hangi meal being lifted from the ground. During our cultural performance, you'll learn about our past, carvings and ta moko (tattoo art).
Be captivated by the displays of weaponry and combat, coupled with the grace and beauty of the poi dance. You'll be amazed by the spine tingling haka finale. The Mitai family is proud to have created a sacred and spiritual place that offers you an indigenous cultural experience like no other.
Rotorua Made Easy, A perfect package for your groups.