Government Garden and Museum
Government Garden and Museum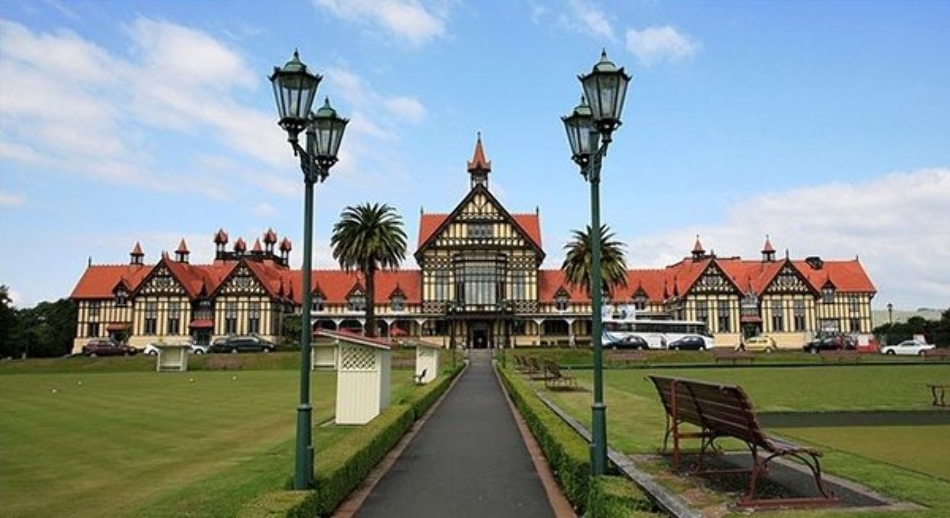 In the late 1800s, the Maori people gifted 50 acres of this land to the Crown "for the benefit of the people of the world". The land was a geothermal area with several therapeutic pools. Formal gardens were planted and several large trees remain from those early days, including multi-trunked Japanese firs and an unusual Californian weeping redwood. Following the ratification of the original gift in 1883, the reserve was vested in the Government of New Zealand in 1898 as an area where the thermal waters could be used and promoted as a health spa similar to those in Europe.
Today, the Rotorua Lakes Council operates a nursery in Government Gardens which annually produces 420,000 bedding plants for display within the city's 150 flower beds. The nursery also grows around 6000 potted plants for display work and 15,000 trees and shrubs annually.
The Gardens provide facilities for bowls, croquet, petanque and golf (the Motutara course is leased to private operators); and a soldiers' memorial for servicemen belonging to the local Te Arawa tribe, the Klamath Falls Rose Gardens, Te Runanga Tearooms, a band rotunda and various buildings of historic interest are also located here.